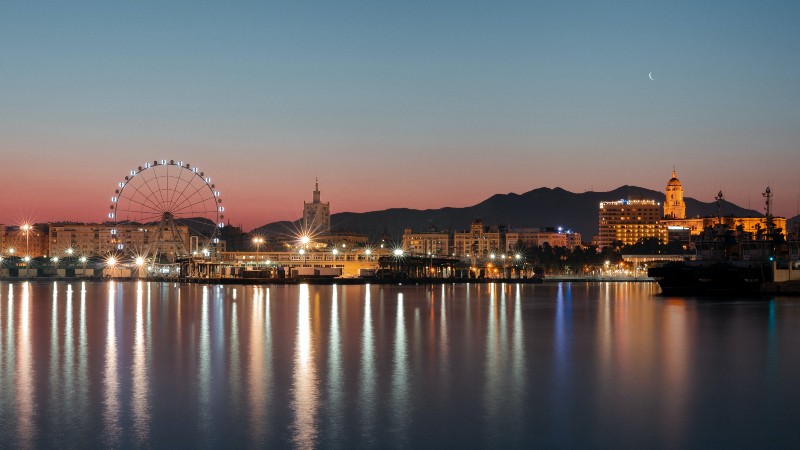 An international survey carried out in 2021 ranked Malaga as the second-best city to live and work in the world.
The survey, conducted by InterNations, a digital network for expats with four million members around the world, ranked Malaga second behind Kuala Lumpur (Malaysia).
This doesn't come as a surprise to me. Having lived in the Malaga province for nearly 20 years, I wouldn't want to live and work anywhere else in the world!
The survey, which took place in 2021, asked community members for their opinion on the quality of life (including a healthy environment and good digital infrastructure), ease of settling in (language barriers, welcoming local residents), personal finances (such as access to healthcare) and employment (job stability, stable local economy).
According to the study, Malaga is at the top of the list for professionals seeking "a higher quality of life" and was rated first in terms of arriving and settling in the city and making friends and socialising: 69% of expats reported finding it easy to adjust within their new social environment (the average was 48%) and 78% of respondents were satisfied with their social lives in Malaga city.
The capital also scored high for its cost of living, finances, and housing. 82% of foreign residents considered their income sufficient to cover their living expenses.
Perhaps, the most important if you are thinking of relocating to Malaga with family, is that the city ranked above average in terms of quality of life, with weather and leisure time being top of the list: 80% loved the city's climate and 86% applauded the range of leisure activities on offer.
The survey featured some of the comments from participants living in Malaga:
"I love the weather, the nature is beautiful and there is a rich cultural life" commented one participant.
Respondents of the survey also noted Malaga as a safe city, offering a good medical and health system and affordable prices.
I can wholeheartedly agree with this as I have been using the Spanish public health care system since moving to Spain and aside from always having a rather long wait to see your doctor (take a book!) – the level of care is excellent.
In contrast, seeking employment was the least positive feedback respondents told of the city. However, as the survey points out, 33% of respondents moved to Malaga in search of a better quality of life, rather than to upgrade their career.
Many digital nomads, remote workers, entrepreneurs, and business owners reside in Málaga whilst running their businesses across the globe. Malaga airport serves flights to 144 destinations in 32 countries, making it easy to travel to and from Malaga for work or leisure.
Rosa Sánchez, the Councillor for Tourism in Malaga highlights the success of the city's initiative, Malaga WorkBay which facilitates the arrival and settling of foreign teleworkers, together with several other initiatives which improve the lives of digital nomads relocating to Malaga. She said: "Many are choosing Malaga to work outside their respective countries".
The InterNations community has 4.2 million members in 420 cities around the world and is the largest global community and information source for people living and working in countries other than their own. The platform provides a space for sharing experiences and socialising, both online and face-to-face with local meet-ups. Across the globe, there are 6,000 activities per month to help connect expatriates living locally.
If you are considering a move to Malaga city or any other location on the Costa del Sol, or Andalucía, please get in touch for a no-obligation consultation. Let me tell you all about life here in sunny, happy Malaga!
Book a free 30 minute Skype consultation in my calendar.