Why choose a Property Finder?
Introduction
Whether you've stumbled upon my website or been recommended by one of my clients, you won't lose a thing by taking 30 minutes out to schedule a Skype consultation, get to know me and learn about how I can help you buy a property in Spain.
If you are planning to buy a property in Spain, you've probably spent many hours browsing property portals and real estate websites. You may have considered possible locations or already know where you want to be. And have a budget in mind, but not sure what you'll get for your money.
Wouldn't it be great to have someone on the ground who could offer impartial advice, help make decisions on location, budget and type of property, and be there to support you through the entire buying process?
Great news. That someone exists. And you've found me. ¡Enhorabuena!
My mission is to make your property purchase stress-free. To handle all of the boring and complex parts and let you enjoy the exciting elements of this journey.
What is a Property Finder?
Here in southern Spain and especially on the Costa del Sol you'll see many inmobiliaria (real estate agents) using the guise of Property Finder. They have their cars adorned with the name. Their website charged up with the keyword. 
How do I know if I have found a genuine property finder?
We don't list properties or work with owners. Ever. So check on a company's website or in their window display. If they are listing properties they are not property finders, they are real estate agents. 
As a buyer, the best reason for choosing a property finder is that we have no ulterior motive in what properties we present to you. A real estate agent must sell their listings before any others. They have a commitment to their owner clients, which means you won't get to see everything on the market. And often miss out on the best properties.
Property Finders, on the other hand, are not bound to owners or developers. So when we tell you that our advice is completely independent and unbiased, it really is. 
What's my role in your property purchase?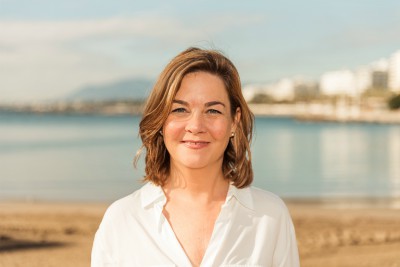 In a nutshell: I will be your ears and eyes. Ensuring you buy an excellent investment property in Spain. 
Pre-visit organisation
At the start of our viaje (journey) together, a large part of my role is to work with you in selecting and shortlisting the best locations based on your must-haves and would-like-to-haves. Whether that's schooling for your children, proximity to the airport, or as far away from the madding crowd as is humanly possible!
In fact, most of the work is done in advance of your visit so that you can fly in and enjoy your time, in the safe knowledge that everything has been well prepared in advance.
Property Visits
Once you have booked a trip to visit properties, my role becomes your guide and assistant. I will book accommodation for you if you require, schedule all of the property visits and accompany you on those visits. 
During property visits I will stand back and let you have some space. It's not my role to be a pushy salesperson. What I will be doing is evaluating each property – its positives and negatives, ready to discuss with you over a cafe con leche (coffee… with milk) after each visit.
Legal Advice
As a Property Finder I will also ensure that the properties we select to view are legal and have all of the correct paperwork in place so that you don't waste your precious time falling in love with a home that you won't get a mortgage on, or you'll have difficulty selling in the future.
During your visit – if you wish – I will introduce you to a lawyer who will be on hand to answer your questions. And once you have decided on your Spanish dream home, you can also give them power of attorney to act on your behalf for the purchase when you head home. Everything can be organised remotely. All you need to do is come back and pick up the keys to your new Spanish home!
The Negotiation
¡Enhorabuena! Congratulations! You found a property that you love. Now my serious negotiation skills kick in and I'll secure your property at the best price possible. Part of my pre-visit research will be investigating the background on each property, including the reason and urgency for the sale. This will help us negotiate the best price possible, without losing the property.
We're few and far between, but we're good!
There aren't many of us around! We are just a handful of property finders in southern Spain. If you are lucky enough to work with one – hopefully me – then rest assured you are in safe hands. So please consider us as an option before you start to purchase your home in Spain.
What type of property, location or investment can I help you find?
I have helped clients purchase apartments, fincas, villas, townhouses and chalets throughout Andalucía. Together we've viewed and purchased properties inland, on the coast, and in Malaga capital. From 200 year-old farmhouses in the campo (countryside) to off-plan developments on the coast. 
And call them bragging rights, but I am an expert on buy-to-let properties here in Andalucía, and a recognised expert on short-term rentals around the world. So if you're looking for a buy-to-let investment, villa rental, or boutique accommodation business in southern Spain, then I am definitely the Property Finder you need to contact.
If you are a serious investor looking for a large-scale project in Andalucia, please visit my Spanish Property Investment page for further information on how I can help you. 
Why not take a minute to read some of my client reviews? Let them tell you about their experience.
No obligation consultation 
Let's get started by organising a video call or face-to-face meeting so we can discuss your requirements and I can provide advice on purchasing property in Spain. But what's most important about this initial meet is that we get to know each other. Over the coming months we'll be spending lots of time calling, emailing and viewing together. So you need to make sure that I am the person you want to work with. 
Book a free 30 minute video consultation in my calendar.